RESOURCES -
Updating!
Web Development

Graphic Design
Hosting Services

Digital & Photo Editing

Internet Marketing


Network Administration

Maintenance&Support



---
Our Guarantee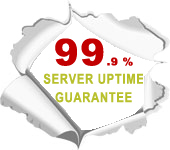 Riggz Hosting houses servers in four of The Planet's Dallas, Texas-area data centers. Ranging from 22,000 to more than 78,000 square feet, these world-class data centers contain top of the line technology to ensure that servers stay cool, secure, and up at all times. The data centers feature redundant power, HVAC, and fire detection systems, and are monitored 24/7 by both Riggz Hosting and The Planet's Network Operation Centers.
Web sites hosted with Riggz Hosting are accessible via a fully meshed and redundant Certified Cisco Network feature 10 backbone and fiber providers including:




AT&T

Global Crossing

Level3

AboveNet

Savvis

Time Warner

SBC

Time Warner

MCI

Broadwing

XO Communications



web design columbus ohio, web hosting, search engine optimization, photo editing, graphics, dublin ohio, west virginia, networking